ENABLING ORGANIZATIONS TO BE THE ENTERPRISES OF THE VUCA WORLD
Are you ready to jump onto the "new" new product development game?
Have you already started your journey to create an organisation that is fast, nimble and adaptive?
Do you believe that self-organzied teams with right alignment can do wonders?
Do you agree that the only way to validate your assumptions; hypothesis is to reach out to end customers early and often?
Have you implemented "agile" ways of working and arrived at a conclusion that it does not work in your scenario?
If you have answered any of the questions "Yes"; then you are at the right place.

No matter at what stage of transformation you are in; we at RightMatter are willing to share your responsibility of becoming an enterprise that is responsive, lean and agile with focus on the core values and principles instead of going through a bunch of practices.We at RightMatter believe that there is lot of knowledge around us; what is lacking is the right understanding. At RightMatter we are helping our customers to cross over the chasm and bridge the gap between knowledge and understanding.

Our focus is on:
Building the lean-agile mindset.
Creating more engagement thus improving efficiency.
Promote and sustain a culture of relentless improvement, experimentation and innovation.
Challenging the status-quo and breaking the molds of complacency
Build-Measure-Learn
Latest Blogs!!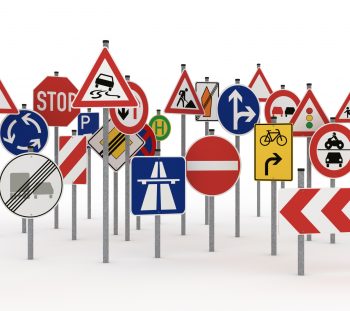 The Rules of Scrum
Scrum, is a framework to address complex adaptive problems while creatively and productively delivering products of highest possible value. To start doing Scrum, all we need is 3 Roles, 3 Artifacts and 5 Events. These are the 11 essentials of Scrum. Then, there are rules and guidelines described throughout the Scrum Guide that bind these 11 essentials...
The 5 Dysfunctions of a Daily Scrum
Daily Scrum is an important Inspect and Adapt event for a Scrum team. Yet the purpose is often ignored and swept under the carpet by a multitude of teams. In my 9 years of experience with Scrum I have seen teams using Daily Scrum for all the wrong reasons; although very often than not few patterns...
Our Services
Training - Consulting - Coaching
Allow us to be your partners in the pursuit of the enterprise of the future. With the varied experience that we bring in, you can put your trust on us to help you build an organization that is driven by values and principles. We will help the enterprise, teams and professionals throughout the journey and support them with continuous coaching, consulting and training.
Training
The first step in pursuit of change is to understand why is the change needed. Why has it become so necessary, suddenly to embrace the new ways of product development. Why are so many organizations are making shift to this new way of work.
With our experiential trainings we help you explore and create the knowledge needed to pursue transformation. Our trainers bring in a collective wisdom of over 40 years to the training rooms so that you can take advantage of it. they ensure that at the end of training, the trainees get answers to the questions that they came searching for.
Our Trainings:
From the Scrum arena:

Professional Scrum Master
Professional Scrum Master II
Professional Scrum Product Owner
From the SAFe arena:
Leading SAFe
SAFe Scrum Master
SAFe Advanced Scrum Master
SAFe for Teams
SAFe POPM
Consulting
Once you have acquired the knowledge and right understanding; you can always get started with your transformation. However, most of the times having someone guide you through the initial phases always comes handy. We at RightMatter believe that your transformation journey should be engaging than being chaotic; it should be exuberating rather being dispirited. With our consulting hat always on, we think about you first; what would add more value to you, your organization; your teams. For us value delivery is of utmost importance.
While we provide our consulting, we tend to support you on:

Getting started on your agile journey
Agility readiness assessment
SAFe transformation, right from initiation till releasing an ART
Coaching
We believe that organizational transformation is not a destination. It is journey that continues for a lifetime. During this journey there would be ups and downs; moments of euphoria and moments of chaos; and throughout all this there is constant need of support which would keep us going forward. With our Agile Coaching, we tend to do the same. We extend our support via coaching to:

Enterprise Leadership
Senior Executives and management
Teams, Scrum Masters, Product Owners
Individual Professionals